If you have ever reorganized areas within your home, you understand how much time and energy the process can take. At Charleston Custom Closets, we offer a three-step process for transforming areas in your home, especially those messy closets.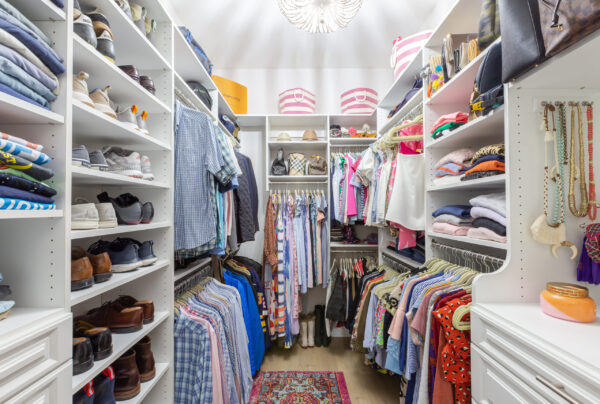 Our Process
We can provide you with a wide range of beautiful and unique custom closets, organizers, and storage systems that will fit your style.
The process starts with measurements and a conversation about the styles and designs you are interested in and your organizational needs. This will provide us with a framework to create initial free plans and pricing to work from.
Afterward, we will partner to adjust and perfect the designs based on your needs, wants, and budget.
Finally, we will efficiently install the design, providing you with an incredible transformation.
How We Can Help
If you have areas within your home not optimized for efficient organization, clutter could start to build up. We can improve the space efficiency of your closets, garage, pantry, laundry room, and more through innovative designs. You will have more storage space and rooms that feel more open, and the new format will be more visually appealing and add value to your home.
We understand that people live busy lives and can often find it difficult to find time for the organization. Our services will save you the time and effort required to design and install a new organizational system. Once we install the new design, it will be much easier for you to organize your things in the future and start to live life organized.
We can also save you money because you will not have to worry about making mistakes during installation and purchasing replacement materials. We custom-cut our materials on-site to maximize every inch's functionality and organizational capacity.
Customization
During the in-home design appointment, we will work closely with you to measure the space and discuss design options. Our designers aim to satisfy your specific needs and how you want the room to look. If you are unsure what you are looking for, we can provide some of our ideas. Working together allows us to adjust the designs for your specific needs. All of our systems are adjustable to adapt as your needs change.
Contact Us Today
As a local, family-owned business, we understand the importance of a clean and organized living space. Contact us today for a free estimate and to learn more about how we can drastically transform your home and remove the stress from the organization process.
---
---