How To Organize Your Walk-In Closet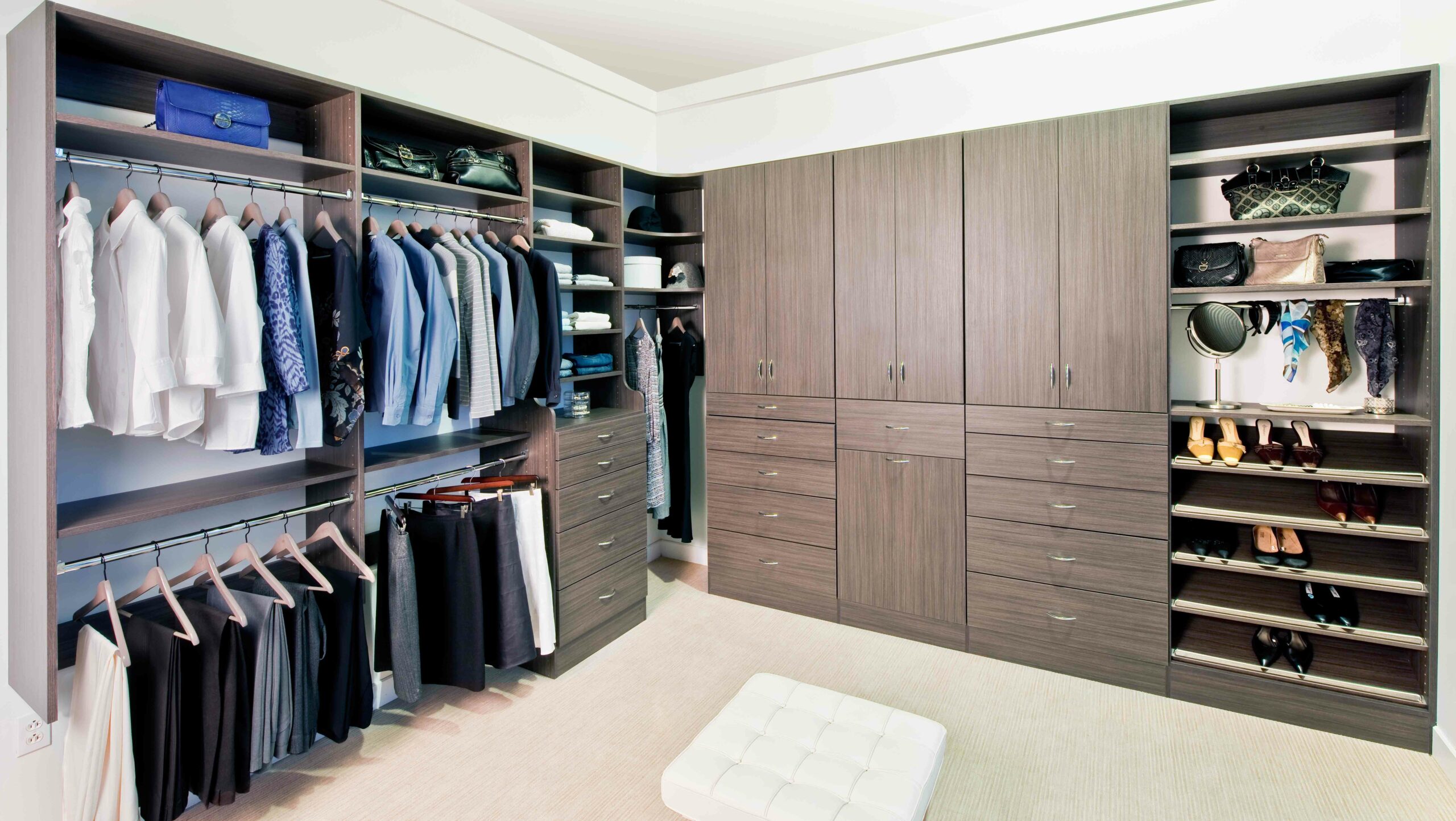 Organization is a hot topic right now, with everyone from Marie Kondo to the Kardashians walking you through how they lay out their lives.
The ultimate way to organize your belongings and turn getting dressed into an event every morning is to install your own custom closet.
At Charleston Custom Closets, we've got over four years' experience designing and installing beautiful custom closets to suit every homeowner.
Thanks to this experience, we've got some ideas on how you can show off your closet, and all your stunning clothes, to their best advantage.
Add A Central Island To Make Laying Out Looks Easier
Deciding what to wear can be a real challenge, especially when you've got loads of beautiful clothes to choose between. Make it easier for yourself by adding a central island into your closet. Islands aren't just for kitchens; today's homeowners are using these stylish storage units in their closets too, so you can layout everything you want in one place and make your all-important outfit decisions quicker and easier. 
Multiple Mirrors Mean You Always Get Your Best Side
Most walk-in closets have a full-length mirror, allowing you to quickly check out your outfit in its entirety, but smaller mirrors shouldn't be overlooked. A round face mirror above your jewelry holder and a head-and-shoulders version on the vanity will give you the chance to quickly check your makeup and accessorize as you need to without having to walk all the way over to the full-length mirror every time. Mirrors also make a walk-in closet look more spacious, meaning you'll feel right at home even when you're just browsing for something to wear.
Put The Garments You Struggle To Choose At Eye Level
When it comes to creating a stylish outfit, everyone's got one thing that they can never pick. It might be that you can never choose the perfect shoes to go with your look, or that you struggle to accessorize. Whatever it is, store these items at eye level, so that you can keep glancing back at them throughout your outfit planning process. By the time you get to choosing, chances are you have seen everything several times over and already know what you want.
Add Design Elements To Make Your Closet Feel Like Home
Just because it's a functional space, doesn't mean that your closet has to be dedicated to your clothes. From stunning chandeliers to gorgeous works of art, the team at Charleston Custom Closets has seen it all, and we know that these details can really make a difference to your closet. Try adding personal touches to make space really feel your own.
Store Underwear In Draws
Even the silkiest, glorious negligee deserves to be put away for a special occasion, and for most homeowners the idea of putting their everyday undergarments on display for all to see is horrendous. If you're planning on welcoming guests to view your stunning walk-in closet, which, in our experience isn't uncommon, then you should add drawers to store undergarments and any other items that you don't want to draw attention to. By storing your underwear in draws, you'll be able to show off your closet knowing that your guests don't see more than they bargained for!
Group Clothes Together By Type, Style, And Function
When you're quickly looking through your closet for an outfit for a specific occasion, or that one piece of clothing that will go with your look, you don't want to be sifting through everything you own! That's why you should group your clothes together by the type of garment they are, then by their style and where you would wear them. For example, you could use a section of your walk-in closet to store all your jackets, then group them by the type of jacket (outdoor, wet weather, etc) and finally, by where you would wear them. This will mean that when you go to grab a sparkly wrap for a night out, you're not searching through your winter coats and everything else you own.
Hang Your Jewelry So You Can See It In All Its Glory
Jewelry is a highly individual accessory, and as such many consumers spend a lot of time choosing the perfect pieces to complement their outfits. It's such a shame that, so often, this precious jewelry, which was agonized over, is then shoved into boxes where it can't be seen. The best way to display your jewelry is to add hooks onto one of the walls of your custom closet, from which you can hang your necklaces, earrings, and bracelets where they can be seen in their best light.
Consider Creating A Larger Closet
An over-filled closet bursting with clothes is never appealing, but getting rid of your precious garments can be a struggle. Avoid choosing between a spacious closet and all of your beloved clothes by adding more space. The team here at Charleston Custom Closets can help you to design and create a lavish new closet with plenty of space for everything you love, and even some cheeky new items that you just can't resist!
A well-laid-out walk-in closet is a dream come true for many fashionistas, so if your home hasn't got one already, now's the time to consider adding one. We offer a range of styles, shapes, and colors to suit everyone, and our experts can guide you through the whole process from conception to completion.
As well as walk-in closets, at Charleston Custom Closets we can help you design and create the perfect garage organization system, laundry room, and pantry, so contact us today to find out more about how we can turn your home into a beautifully organized sanctuary.